Hieronder vindt je alle producten die geassocieerd worden met
"schuur"
.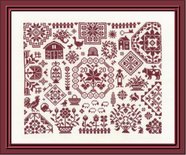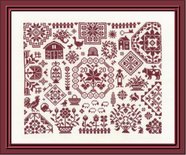 Quaker de la Ferme - Jardin Prive
Engelstalig Borduurpatroon van Jardin Prive "Quaker de la Ferme "

Afmeting: 194 x 160 kruissteekjes op 40 cnt ( 16 draads linnen)
Stof : 40cnt. (16 draads) Zweigart Newcastle linen "Cream " 25 x 20 cm
Garen:
DMC: 815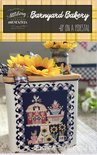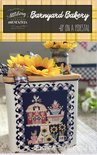 Barnyard Bakery - Stitching with the Housewives
Engelstalig borduurpatroon "Barnyard Bakery" van Stitching with the Housewives
.
afmeting : 70 x 96 kruissteekjes ( 13 x 18 cm )
stof : 28 cnt (11 draads) black
Garen:
CCW: Bamboo, Barn Door, Black Coffee, Blushing Beauty, Caramel, Clay Pot, Embers, Four Leaf Clover, Queen Bee, Rain Shower, Tea & Biscuits

(omnummering naar DMC op patroon)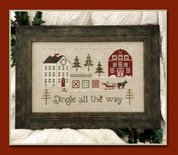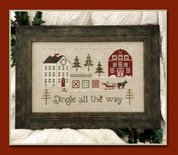 Jingle All The Way
Engelstalig borduurpatroon " Jingle All The Way" van Little House Needleworks.

Afmeting: 183 W x 109 H kruisjes (30,5 x 18,2 cm op 12 draads stof)
Stof: 30 ct. (12 draden per cm) Portobello by Access Commodities
Garen:
CCW: Thundercloud, Eggshell (4 x), Campfire (2 x), Hickory Sticks, Pebble Beach, Pine Needles, Roasted Chestnut en Weeping Willow
DMC: 754


(conversie naar DMC op patroon)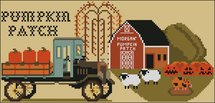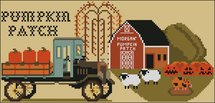 Morgan's Pumpkin Patch- Twin Peak Primitives
Engelstalig borduurpatroon van Twin Peak Primitives "Morgan's Pumpkin Patch"

Afmeting: 148 W x 70 H kruisjes
Stof: 14 count Dirty Linen 27 x 13 cm
Garen:
DMC: 300, 310, 610, 611, 720, 725, 729, 780, 831, 832, 947, 971(=740), 3023, 3341, 3776, 3816, 3817, 3853, wit, 434




REVIEW
Jacqueline: "Op zoek naar een wat minder bekend merk borduurgaren kwam ik bij Atelier Soed idee terecht. Voor het eerst iets besteld. Ik was al onder de indruk van de heldere en gebruiksvriendelijke website, ook de levering was netjes op tijd en goed verzorgd. Mooi zakje, leuke kaart erbij, helemaal af!"
Soed Idee Mail
Schrijf je in voor de Soed Idee Mail! We zullen je niet spammen, maar wel regelmatig op de hoogte houden van de laatste nieuwtjes. Je kunt je altijd uitschrijven als het toch teveel wordt.