Borduurpakketten
Complete pakketten of "semi-kits" (patroon+garens) van diverse ontwerpers.
Ook uit eigen Atelier!


Bezig met laden...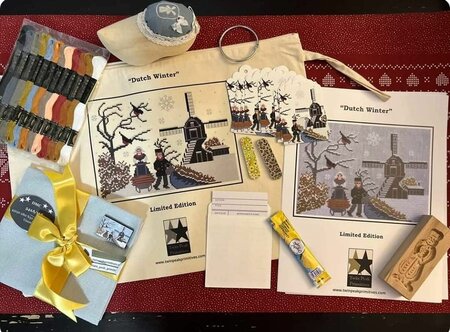 Dutch Winter Kit - Twin Peak Primitives
Engelstalig borduurpakket van Twin Peak Primitives "Dutch Winter Kit".
incl. 28 cnt (11drds)stof, garen, needle minder, floss tags en canvas project bag met rits.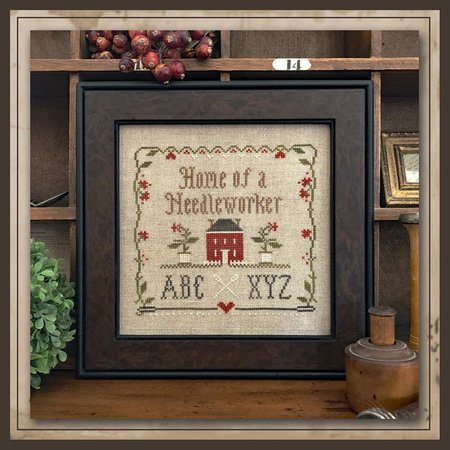 Home of a Needleworker Squared - Little House Needleworks
Exclusief garenpakketje van Classic Colorworks incl patroontje van Little House Needleworks " Home of a Needleworker-Squared " .
In het pakketje zitten 5 strengen Classic colorworks garen, waaronder de 3 nieuwste kleuren Campfire, Trail Dust en Sticks and Twigs.

Afmeting van het patroon is 93 x 93 kruisjes.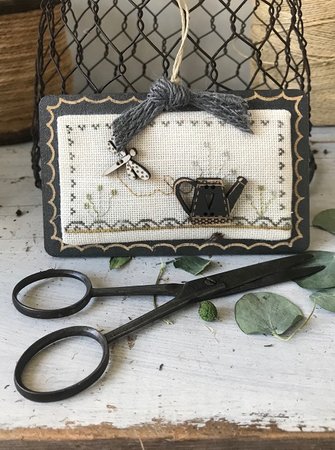 Kit "Garden" tag
Pakket voor deze hanger "Garden" tag
Het pakket bevat het patroon met uitleg, benodigde stof, knoopjes en koord.
afmeting : 10,5 x 6,5 cm

Zelf toevoegen :
Linen (28 cnt/11 drds "Cream" linen
Garen : WDW of DMC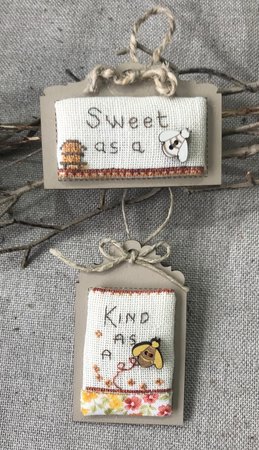 Kit 2 mini tags "Kind as a bee"
Pakket voor deze 2 mini tags "Kind as a bee"
Het pakket bevat het patroon met uitleg, benodigde stof, knoopjes en koord.
afmeting : 6,5 x 4,5 cm

Zelf toevoegen :
Linen (28 cnt/11 drds "Cream" linen
Garen : WDW of DMC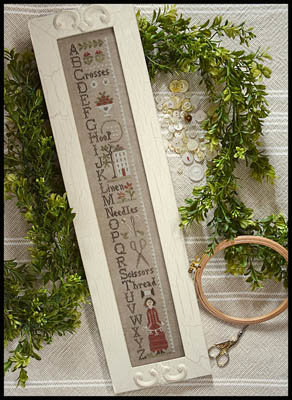 Needlework ABC's semikit
Borduurpatroon, compleet met Classic Colorworks garens "Needlework ABC's". Nashville release 2017. Door de langwerpige vorm is het patroon heel goed op borduurband te borduren.

Afmeting: 39 x 311 kruisjes
Stof: 32 ct (12,6 draads) Confederate Grey van Weeks Dye Works
Garen: Classic Colorworks: Antique Lace, Calico Kitty, Cocoa Bean, Pebble Beach, Weeping Willow
DMC: 422 en 951 (niet bijgesloten)