Borduurband

Borduurband is band wat aan de zijkanten is afgewerkt, waarop je kunt borduren. Daardoor is het te gebruiken als schellekoord, tafelloper of voor het "Randje per Week". Of wat dacht je van een smal geborduurd bandje om een windlichtje?
Borduurband is er in vele soorten, kleuren en maten, van Vaupel & Heilenbeck, Zweigart en andere merken. Het meeste band is 11 draads en van linnen, maar er is ook 14 draads band en Aida band.


Bezig met laden...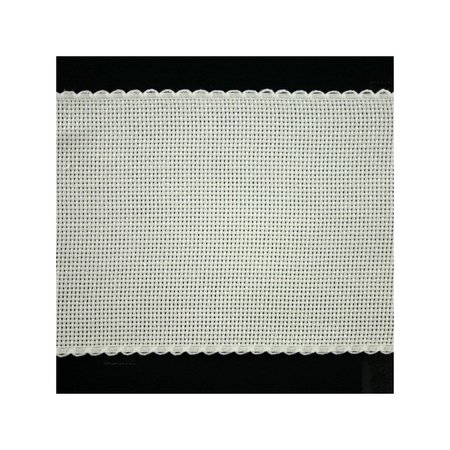 10 cm Aidaband Ecru
100 % Katoenen Aida borduurband van 10 cm breed.
5,5 kruisjes per cm
Kleur: Ecru
Prijs per lengte van 10 cm (dus voor 1.00 m bestel je 10x)

Houten Decohanger
Hanger van hout met 2 houten knopjes. Het houten staafje is 24 cm lang en kan eenvoudig op maat gemaakt worden.