Hieronder vindt je alle producten die geassocieerd worden met
"bloemenvaas"
.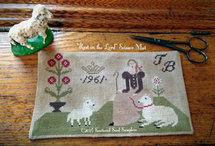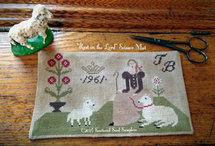 Rest in the Lord Scissor Mat
Borduurpatroon Rest in the Lord Scissor Mat van Scattered Seeds Samplers. Inclusief Engelstalige werkbeschrijving en alfabet om je eigen initialen toe te voegen.

Afmeting: 126 x 71 kruisjes
Stof: 36 ct. (14 draads) Zweigart Edinburgh Summer Khaki
Garen: DMC: wit, 221, 310, 610, 838, 841, 3011, 3864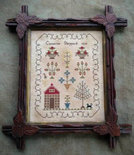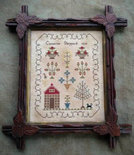 Catherine Sheppard 1810
Engelstalig borduurpatroon Catherine Sheppard 1810 van Scattered Seeds Samplers. Het betreft een reproductie van een antieke merklap .

Afmeting: 127W x 167H kruisjes
Stof: 36 ct. (14 draads) Pecan Butter - Lakeside Linens
Garen: DMC: 167, 221, 310, 834, 3011, 3768, 3781, 3782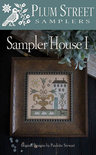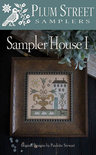 Sampler House I
Borduurpatroon Sampler House I van Plum Street Samplers.

Afmeting: 97 x 97 kruisjes
Stof: 36 ct. (14 dr) American Chestnut van R&R Reproductions
Garen: Classic Colorworks: Deep Fennel, Antique Lace, Wagon Wheel, Wilderness, Secret Garden, Hickory Sticks, Ye Olde Gold, Gingersnap

(conversie naar DMC op patroon)
REVIEW
Jacqueline: "Op zoek naar een wat minder bekend merk borduurgaren kwam ik bij Atelier Soed idee terecht. Voor het eerst iets besteld. Ik was al onder de indruk van de heldere en gebruiksvriendelijke website, ook de levering was netjes op tijd en goed verzorgd. Mooi zakje, leuke kaart erbij, helemaal af!"
Soed Idee Mail
Schrijf je in voor de Soed Idee Mail! We zullen je niet spammen, maar wel regelmatig op de hoogte houden van de laatste nieuwtjes. Je kunt je altijd uitschrijven als het toch teveel wordt.