Rainbow Gallery Treasure Braid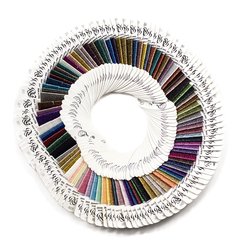 Petite Treasure Braid is a thin metallic yarn from Rainbow Gallery, which is suitable for fine work or in combination with another thread. As far as I'm concerned, this is the only metallic thread that embroiders nicely!

It is made of 65% metallized polyester and 35% rayon and comes on a 25 yards (22.8 meters) card.
The yarn is hand washable.