Zes bij zesjes, blokje 1
Hierbij het eerste blokje van de Zes bij Zesjes challenge.
Het patroon is een afbeelding die je op kunt slaan en evt printen.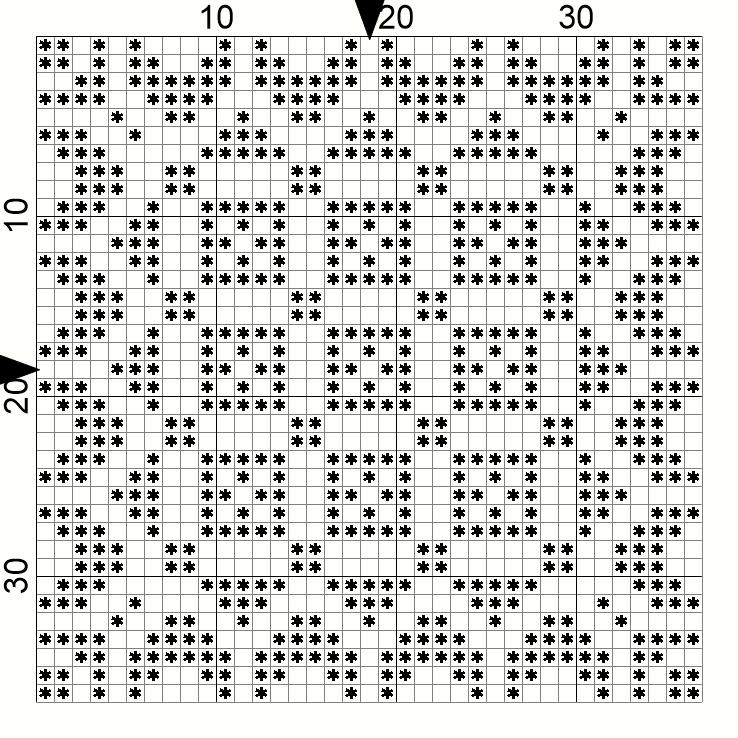 Wat leuk dat jullie zo enthousiast zijn, wat hebben we een leuke hobby!
We krijgen heel veel vragen, die we (nog) niet allemaal kunnen beantwoorden. Maar hoe leuk is het om je te laten verrassen?
Maak eerst de borduurdelen, op minimaal 10 x 10 cm linnen van 12,6 draden op een cm, een borduurwerkje van 6 x 6 cm. Vanaf morgen (13 jan) tot in april kun je elke week een patroontje downloaden. Gebruik linnen en DMC garen in je favoriete kleuren.
En hoeveel heb je nodig?
- Voor de borduurwerkjes ongeveer 40 x 50 cm 12,6 draads linnen
- Wanneer je met één kleur borduurt 4 strengetjes DMC borduurgaren
De stofjes voor de top van het quiltje:
- lichte kleuren (beige of ecru), Ik heb hiervoor 4 stofjes gekozen, van 15 x 110 cm.
- stofjes met een kleur naar keuze, 7 - 8 stofjes van 15 x 55 cm.
- voor de sashings ongeveer 20 x 110 cm in een middenkleur
- voor de rand en bies ongeveer 40 x 110 cm in een midden-donkere kleur
Hopelijk hebben jullie nu een beetje een indicatie, maar bedenk goed, het is een verrassingsquiltje, laat je verrassen en maak het op jouw manier!
Louisa
- 10-03-2020
Wat ziet dit er weer geweldig uit. Borduren en Quilten kunnen dus echt wel samen gaan. Alleen het uitprinten al..... Kan niet wachten tot de volgende print
Toos Gordeyns
- 20-01-2020
Ik ben net lid geworden en het eerste patroontje opgeslagen. Ik ben erg benieuwd hoe het er uit zal gaan zien als alles klaar is.
Jozien
- 19-01-2020
Ik heb er zin in ben benieuwd naar het eind resultaat.
Chantal Hanquez
- 13-01-2020
Thanks for this new SAL but can you give the explanations in english or in french.
Sophia van Baren
- 13-01-2020
Vind het weer heerlijk om mee te doen. Elke week spannend.
Marijke Voorhuijzen
- 13-01-2020
Ziet er erg spannend uir.