GASTBLOG TESSELSCHADE ARBEID ADELT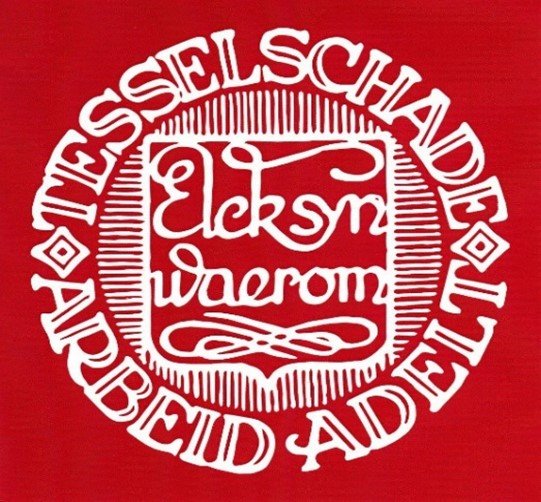 10 jaar SOED IDEE, Van Harte Gefeliciteerd Simone!
Passie voor borduren. Een passie die ons bindt. Onze vereniging Tesselschade bestaat dit jaar zelfs 150 jaar. Handwerk - zeker in deze corona tijd - is helemaal terug van weggeweest. Borduren, meditatief en als kunstvorm in de Haute Couture.
We zijn verheugd dat je ons 10 jarige bestaan met onze vereniging Tesselschade wil vieren en ons goede doel, het Tesselschade Studiefonds, wil steunen. Heel veel dank!
Ons Tesselschade Studiefonds helpt vrouwen bij de financiering van hun studie om economisch zelfstandig te zijn. Want met een diploma op zak zijn de kansen op een baan en dus economische zelfstandigheid heel veel groter. Vrouwen ontvangen hiervoor een financiële gift uit ons Tesselschade Studiefonds zodat het lesgeld en/of het boekengeld betaald kan worden. Sinds 1871 zijn we al maatschappelijk actief als eerste vrouwenvereniging van Nederland.
Wist u dat het Tesselschade Studiefonds jaarlijks anderhalf tot twee ton uitkeert aan vrouwen, die een gift nodig hebben om een opleiding te kunnen doen? Dit wordt mogelijk gemaakt door donaties, contributies, en de opbrengsten van onze handgemaakte artikelen die zonder winstoogmerk worden verkocht via fairs, online en/of op bestelling.
Zonder al die gelden, kan het Tesselschade Studiefonds helaas niet bestaan. De komende jaren gaan we graag door met het ondersteunen van studentes om hen op weg te helpen naar een mooie baan door te investeren in hun opleiding zowel landelijk als regionaal.
Tesselschade is een landelijke organisatie met afdelingen in het land, gerund door en voor vrouwen. Allen vrijwilligers. Op steenworp afstand van Soed Idee heeft Tesselschade een eigen afdeling in Apeldoorn. Benieuwd naar onze handwerken? Apeldoorn heeft een lange traditie in ouderwets kwalitatief borduurwerk. Mooi dat we die passie delen met Soed Idee.
We wensen Simone en Soed Idee, en ook u nog heel veel jaren borduurplezier.
Benieuwd wat onze Gouden Handjes borduren? Volg ons op
Facebook
of
Instagram
Tesselschade Apeldoorn. Of kijk op onze
landelijke website
voor meer informatie over onze vereniging en donaties.
Anne Marie
- 22-05-2021
Wat een sympathieke actie van Soed idee! Proficiat met jullie jubileum Simone! Top actie voor Tesselschade, dank ook afdeling Apeldoorn!