Aurifil Wool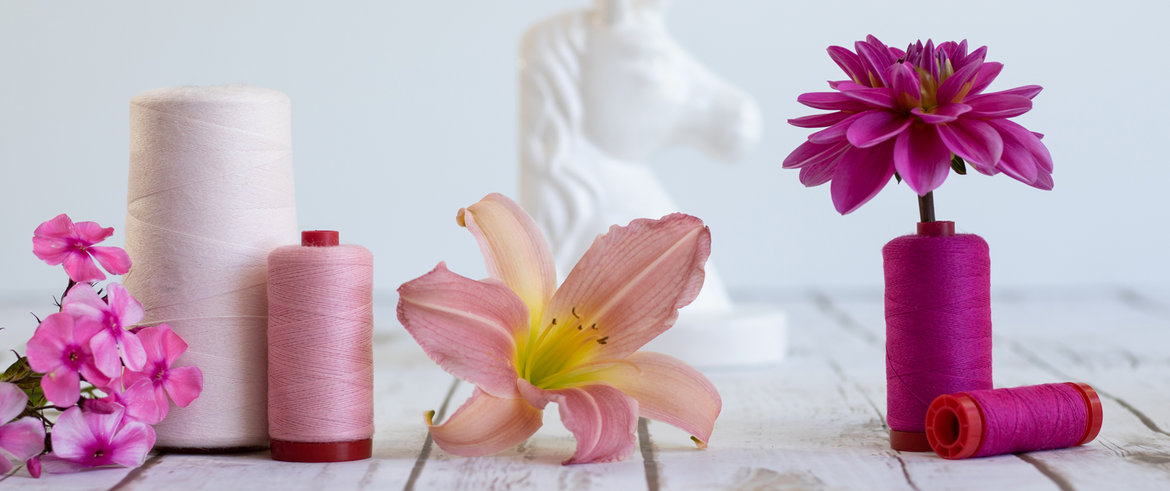 Lana Wool Folkart and Country Stitches
Hand
Cross Stitch & Hand Embroidery
12wt wool is ideal for single thread cross stitch embroidery. It gives texture and depth. Lana wool is also wonderful for traditional hand embroidery. A single or double thread gives a hand-spun look.
Hand Appliqué'
Great results when appliqué with the blanket stitch on wool fabrics, with a single or double thread. Perfect to create a primitive look!
Machine
Machine Appliqué'
Wool creates a decorative stitching similar to crazy patchwork. Use 50wt in the bobbin.
Machine Quilting
Suitable for quilting wool fabrics. Use a 90/14 topstitch needle.
Serging
Use in the lower looper.