Weeks Dye Works Spools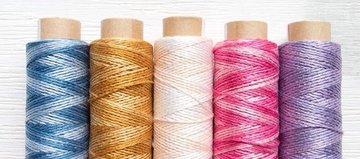 The trusted, hand-dyed embroidery thread from Weeks Dye works, but now on bobbins with 45 yards (more than 40 meters) of 2 ply thread.
This is at least 3 times as much as on a "normal" skein of yarn. Handy for big projects!
Available in a selection of popular colours.