Complete kits
Complete packages or "semi-kits" (pattern+yarns) from various designers.
Also from our own studio!


Loading...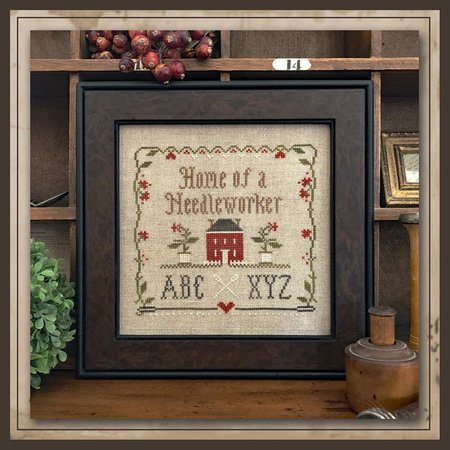 Home of a Needleworker Squared - Little House Needleworks
Exclusief garenpakketje van Classic Colorworks incl patroontje van Little House Needleworks " Home of a Needleworker-Squared " .
In het pakketje zitten 5 strengen Classic colorworks garen, waaronder de 3 nieuwste kleuren Campfire, Trail Dust en Sticks and Twigs.

Afmeting van het patroon is 93 x 93 kruisjes.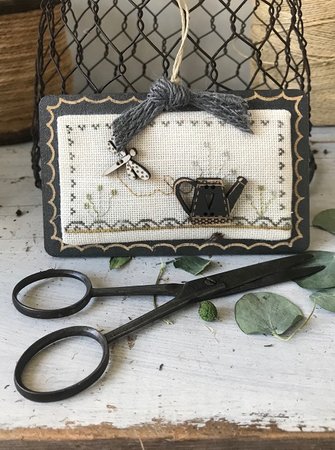 Kit "Garden" tag
Pakket voor deze hanger "Garden" tag
Het pakket bevat het patroon met uitleg, benodigde stof, knoopjes en koord.
afmeting : 10,5 x 6,5 cm

Zelf toevoegen :
Linen (28 cnt/11 drds "Cream" linen
Garen : WDW of DMC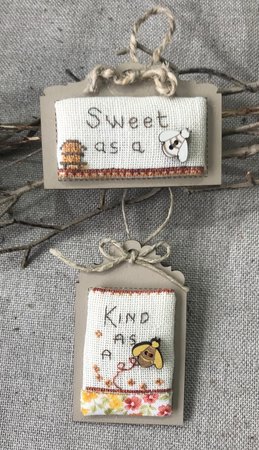 Kit 2 mini tags "Kind as a bee"
Pakket voor deze 2 mini tags "Kind as a bee"
Het pakket bevat het patroon met uitleg, benodigde stof, knoopjes en koord.
afmeting : 6,5 x 4,5 cm

Zelf toevoegen :
Linen (28 cnt/11 drds "Cream" linen
Garen : WDW of DMC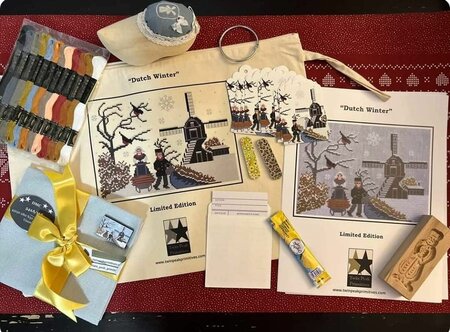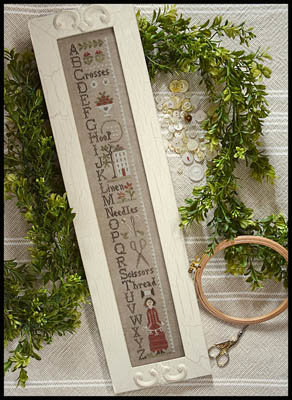 Needlework ABC's patroon
Borduurpatroon "Needlework ABC's". Nashville release 2017. Door de langwerpige vorm is het patroon heel goed op borduurband te borduren.

Afmeting: 39 x 311 kruisjes
Stof: 32 ct (12,6 draads) Confederate Grey van Weeks Dye Works
Garen: Classic Colorworks: Antique Lace, Calico Kitty, Cocoa Bean, Pebble Beach, Weeping Willow
DMC: 422 en 951 (garens niet bijgesloten)