Valentijn


Bezig met laden...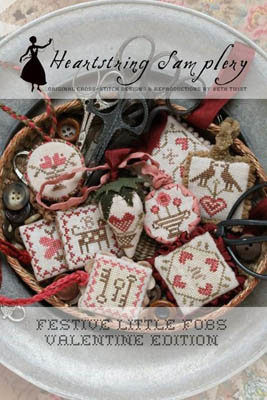 Festive Little Fobs 1 - Valentine
Engelstalig Borduurpatroon uit de Festive Little Fobs Serie van Heartstring Samplery. Ieder deel uit deze serie bestaat uit een aantal kleine patroontjes om bijvoorbeeld speldenkussens of schaarhangertjes van te maken.
Deel 1 heeft als thema "Valentine".

Afmeting: ong. 30 x 30 kruisjes of kleiner.
Stof: 36 ct (14 dr) Parchment - Weeks Dye Works
Garen: WDW: Red Rocks, Oscar, Mocha, Havana, Bluecoat Red, Fawn.

(omnummering naar DMC op patroon).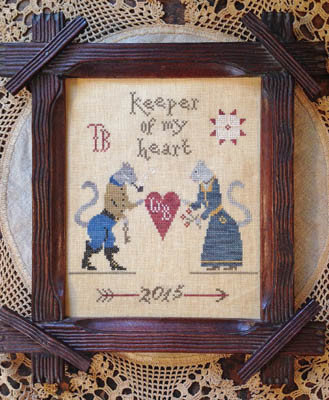 Keeper of my Heart
Borduurpatroon Keeper of my Heart van Scattered Seeds Samplers

Afmeting: 101 x 114 kruisjes
Stof: 32 ct. (12,6 draads) R&R Busy Bee Blend
Garen: Gentle Art: Aged Pewter, Barn Grey, Black Licorice, Country Redwood, Endive, Freedom, Gold Leaf, Old Hickory, Picket Fence, Presidential Blue, Woodrose, Wood Trail.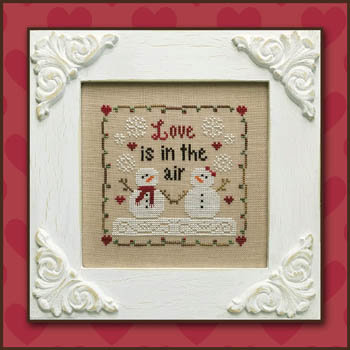 Love Is In The Air
Borduurpatroon "Love Is In The Air" van Country Cottage Needleworks.

Afmeting: 70 W x 70 H kruisjes (11 x 11 cm)
Stof: 32 count (12,6 draads) Beautiful Beige Linen by Zweigart

Garen:
Classic Colorworks: Bamboo, Weeping Willow, Holly Berry, Whatley Woodlands

(omnummering naar DMC op patroon)