Handdyed linen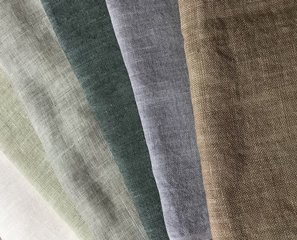 Beautiful collection of hand-dyed linen from, among others, Weeks Dye Works, R&R, etc. The environmentally-friendly dyeing process creates beautiful, gradient colors.
The linens are available in various colors and sizes and give a beautiful, antique effect to your embroidery.

Please note that linen shrinks due to the dyeing process, so measurements listed may vary slightly.